Bill Davies will be presenting on sustainability at IFMA2017 World Workplace Conference in Houston, TX. The presentation will be on Friday Oct 20, 2017 at 9:15 a.m. Bill will present on the on the environmental impact of legacy office furniture.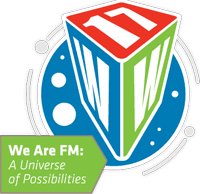 The presentation will share the latest information about trends in office furniture and the economic and environmental ramifications on the obsolete products. The presentation will address the economic, social and environmental alternatives available to truly "close the loop".
Bill will make the case using real world examples of programs for old furniture office assets. This will be an informative and engaging presentation on how Facilities Managers, Interior Designers, Architects and Fortunate (500 and 1000) companies have been able to address exiting assets and create measurable environmental impact avoidance metrics specific to: landfill avoidance, CO2 reduction, energy saving and preserving natural resources.
If you are attending IFMA this year do not miss this presentation! Bill Davies is a internationally recognized leader in remanufacturing and an expert in sustainable office furniture solutions.
Mark your calendar:
IFMA 2017 World Workplace
Closing the Loop on Office Furniture
Oct 20, 2017
9:15 am
Visit Davies Office at Booth #1153