News
| October 24, 2017 | Davies Office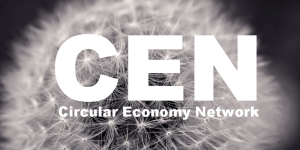 Bill Davies has once again been asked to speak at an event on The Circular Economy. The event (hosted by the CEN) will be Thursday Oct 26, 2017 from 6:00-8:30 pm in NYC at the Urban Future Lab in Brooklyn, NY.
The Circular Economy Network (CEN) is a new collaborative brought to you by circular economy catalysts Sarah Bloomquist and Tessa Vlaanderen. Who aim to advance regenerative systems locally and globally through our monthly interactive — participation required! — forums comprised of CE pitches followed by small breakout group discussions. All experience levels welcome and a desire to learn and collaborate is required!
Event Details:
So you've heard about the Circular Economy, but what's it all about? Join us for the newly formed Circular Economy Network's (CEN) kick-off event to hear from four thought leaders actively implementing circular principles and solutions:
The event is open to all experience levels. Please come prepared to participate in small breakout groups before we report back to the larger group. The CEN aims to convene a multitude of stakeholders to actively engage in discussing the issues of a linear economy as well as solutions to bring us towards a more circular, regenerative world. Please join us at the Urban Future Lab, hosted by the Danish Cleantech Hub in Brooklyn on Thursday 10/26/17 from 6-8pm to get things rolling! And stay tuned for future programming from the CEN.
AGENDA
5:50-6:10 pm — Arrival
6:10-6:50 pm — Speaker presentations
6:50-7 pm — Convene into small groups
7-7:30 pm — Small group discussions
7:30-8 pm — Convene into full group for report backs and Q&A
8-8:30 pm — Networking
For more information go to: CEN Event Oct 26 12017