Doug Pilgrim, LEED AP ID+C , New Business Development and Sustainability Manager at Davies Office has been chosen to present at the upcoming Building Operating Management's NFMT conference.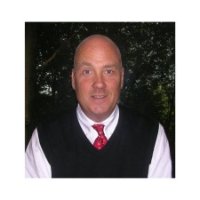 Doug's presentation will focus on Office Furniture Remanufacturing: The Facilities Managers Alternative to Stockpiling Obsolete Furniture. The presentation will be at 10am on March 21, 2018 in room 341 of the Baltimore Convention Center in Baltimore, MD. Attendees will be eligible to earn a CEU credit.
The presentation will share the latest information about trends in office furniture (including office furniture leasing) and the economic and environmental ramifications on obsolete assets. Changes in the workplace have created huge amounts of unwanted office furniture. Remanufacturing addresses the cost, storage and waste that come with replacing office furniture. The presentation will make the case for alternatives to stockpiling obsolete office furniture using real world examples of programs for old furniture office assets. This will be an informative and engaging presentation on how Facilities Managers and Asset Managers of Fortune (500 and 1000) companies have been able to address exiting furniture assets and create measurable economic value and environmental impact avoidance metrics.
To find out more or to register for NFMT conference go here: