A Leader in Environmental Excellence
At Davies Office, our products and processes are designed with the environment in mind, leaving you with high-quality products that will last for years to come. It's why we've been a longstanding member of the U.S. Green Building Council (USGBC), and why we closely follow the remanufacturing specifications of the American National Standards Institute (ANSI). We've received awards in environmental excellence for our ability to mitigate unhealthy environmental impacts, and selected as a top ten exhibitor by the International Facility Management Association (IFMA).
Earn LEED Credits With Davies
Designed by the USGBC, the LEED system is the most widely used green building rating system in the world, and is used in over 165 countries and territories. Standing for Leadership in Energy and Environmental Design, companies that fall under the LEED umbrella can be trusted for their highly efficient, cost-saving, and environmentally friendly design and operation of green buildings.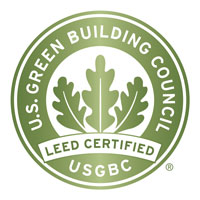 We've been paving the road for remanufactured office furniture's role in the LEED process, and we continue to evolve as the bar is raised. With our carefully designed products and processes, Davies Office saves energy, resources, and slashes harmful waste that can compromise human health and the environment. Just by selecting our products for your office or workspace, you can earn credits toward a LEED certification for your business!
All 9 of Davies Office Remanufactured Product Lines are LEVEL®-2 Certified
Designed by the Business and Institutional Furniture Manufacturers Association (BIFMA), level® certification is aimed at measuring the environmental and social impacts of a manufacturing procedure to help make responsible choices.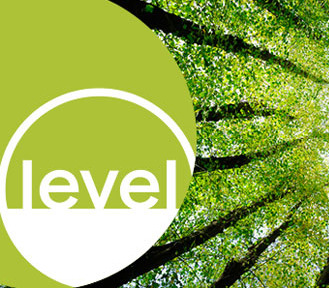 Judged upon four primary categories: materials, energy and atmosphere, human and ecosystem health, and social responsibility. Closely adhering to these specifications, Davies Office is the first office furniture remanufacturer to be awarded a level® Sustainability Certification for all remanufactured panel lines. From
Steelcase
Avenir® to
Herman Miller
Ethospace®, our products are guaranteed to be a sustainable and cost-effective solution for any office workspace.