Modern Adaptability for Your Company: Remanufactured Herman Miller® Office Furniture
Choose from our immense selection of remanufactured used Herman Miller® office furniture of the finest quality. As a skilled office furniture remanufacturer, we can customize any preowned pieces in our inventory to suit your needs, ensuring that no matter your budget, industry, or requirements, we'll be able to provide you with the quality furniture solutions you require.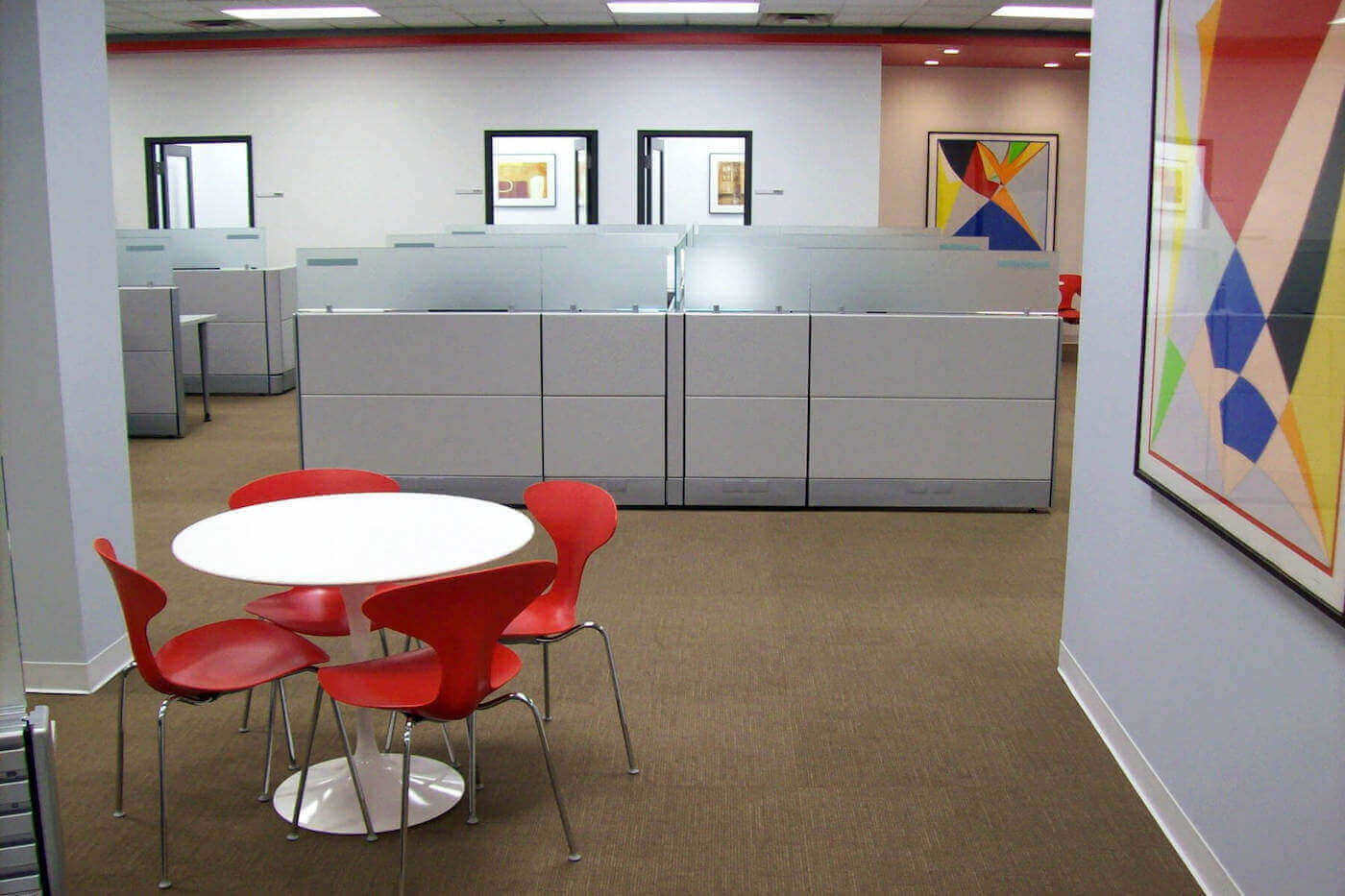 Herman Miller® Office Furniture
Herman Miller® workstations are high-grade furniture products and among the best available. Herman Miller® has been producing office furniture since 1905, and has grown to become one of the most respected companies in the industry. Dedicated to innovation and reimagining effective office furniture, Herman Miller® is the company that first introduced the office cubicle in 1968, and they continue to create a variety of premium, innovative workstations today.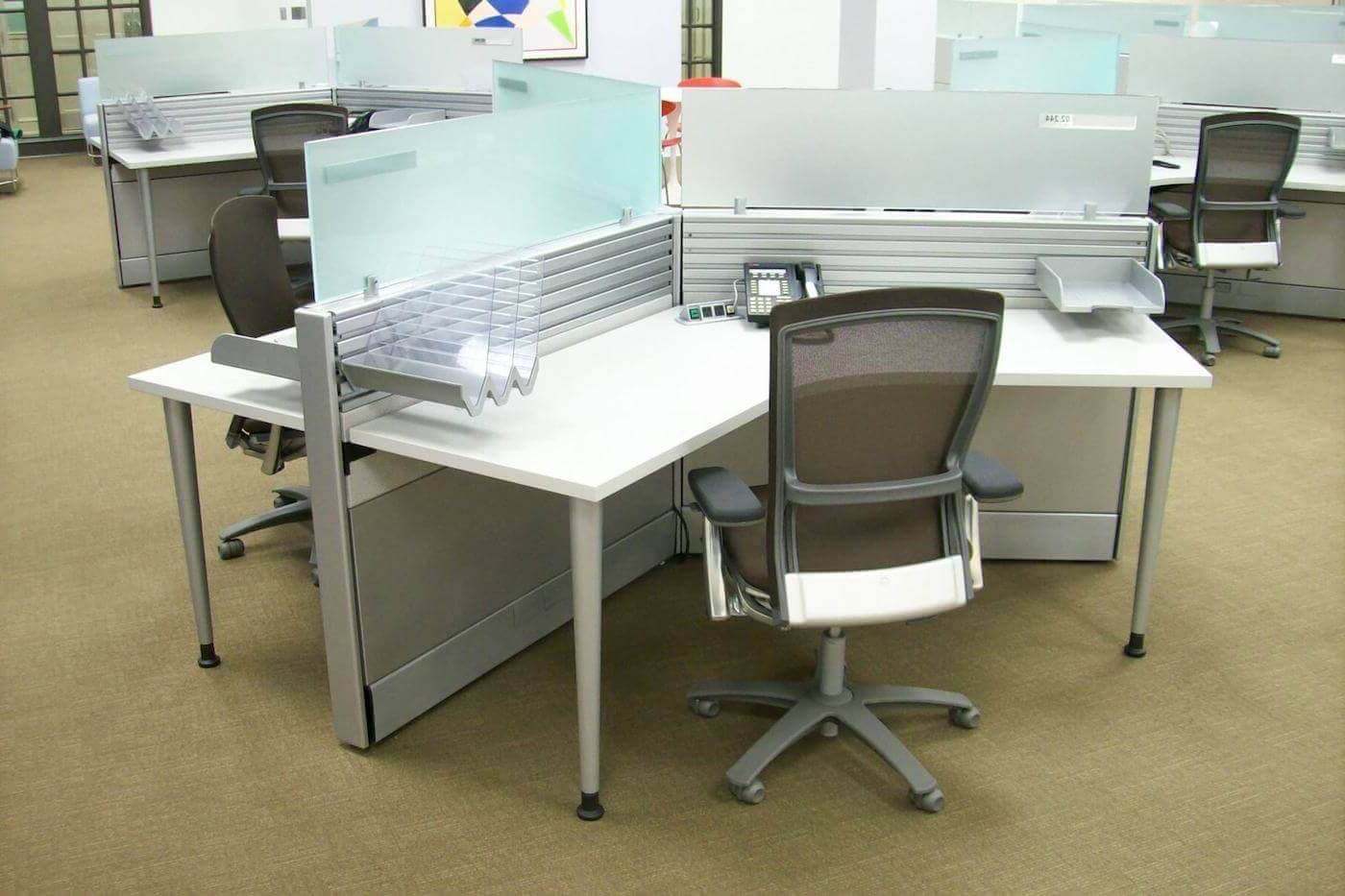 Herman Miller® Workstations: Like New Remanufactured Product
Herman Miller® is a long-time provider of workstations for companies in a variety of industries. Herman Miller® has always pushed the envelope when it comes to office furniture design, and their workstation products are no exception. We offer a wide range of refurbished Herman Miller® cubicles, workstations, and other furniture products, enabling you to choose from an impressive inventory of these top furniture pieces.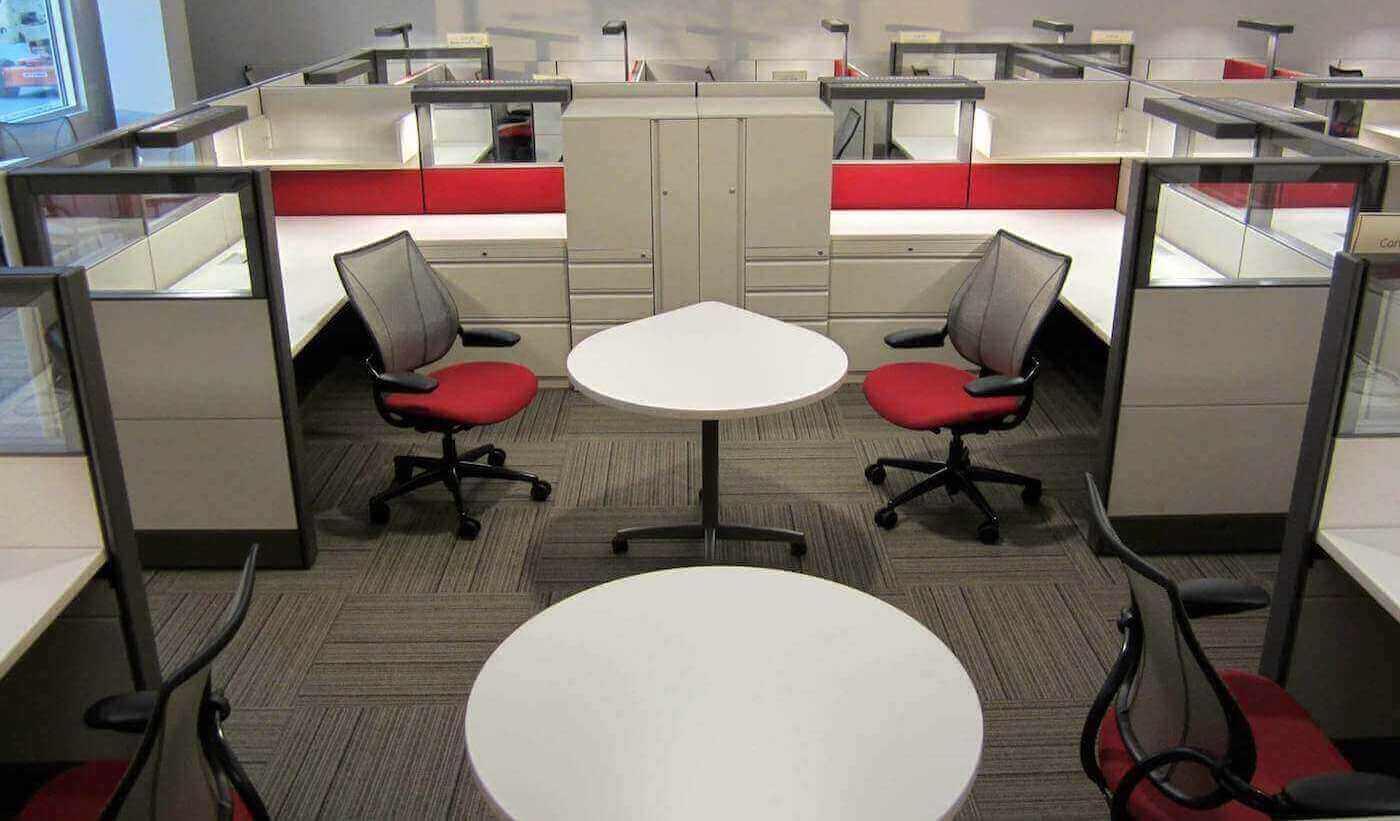 Remanufactured Herman Miller® Cubicles
Our remanufactured Herman Miller® cubicles look and function like-new, but are available at a fraction of the cost. We've grown to become the largest independent office furniture remanufacturer in the country and we utilize the latest remanufacturing technology and practices when we repaint, reupholster, and repair Herman Miller® cubicles. These cubicles can be customized with the features and finishes you want, so they have the flexibility to match the décor of virtually any workspace.
Modify Herman Miller® Office Furniture to Match Your Needs
Many Herman Miller® pieces are modular, allowing parts of cubicles to be swapped out rapidly and easily. This provides unmatched versatility and customizability. In addition to their modular design, our remanufactured Herman Miller® cubicles are equipped with several other premium features, including:
Full-length, rigid steel connectors that give the cubicle incredible durability and allow it to be reconfigured time and time again without losing structural integrity
You choice of colors, finishes, laminates, and veneers
Options for quick-connect base power for PCs or any other necessary electronics
Enhanced glass panels available in glazed, partial glaze, stacking glass, and door configurations
And more
Remanufactured Herman Miller® Options
As a full-service office furniture company, we will deliver and install any Herman Miller® products you purchase. We're proud to offer an entire suite of after-purchase services to help you make the most of your order. Whether you want space planning to help arrange your new acquisitions, corporate relocation to help you move your assets to a new workspace, or office design and project management to help you lay out a new office, our team can provide you with the service you need.
Highly respected in the field, Herman Miller® is known as the office furniture manufacturer to invent the modern-day cubicle. Easily recognized for the design of the iconic Action Office suite and the coveted Aeron chair, many high-end Herman Miller® office furniture systems can be found in the MoMA. Get Herman Miller® without the steep price at Davies Office. Select from quality products such as the Action Office 2 suite, Ethospace panels, and the quintessential Aeron chair found in our massive office furniture inventory.
Outfit your office with Herman Miller® office furniture systems without breaking your budget. You can outfit your office, optimize space, and increase productivity with select services like Exchange Banking, asset management, and interior planning.
In 1968 the Herman Miller® Action Office Suite was the first cubicle office furniture system ever designed, and has transformed into an everlasting office fixture still present today. Originally meant to transform the office space and change the way we work, the AO2 series allowed workers the opportunity for flexibility and focus. Designed to evolve with you and your workspace, the Action Office suite is easily modified and adapts to your specific project needs.
Durable, low cost, and in it for the long haul, the Action Office's many interchangeable parts and panels can be reused and repurposed for a variety of tasks. In addition to being accessible, the Action Office is quick and easy to install in any office setting.
If you're looking to remanufacture your existing Herman Miller® cubicle workstation, buy used Herman Miller® parts, or retrofit your current workstations, contact us today to learn more about how we can help.
Today, the Herman Miller® Aeron office chair is easily recognized as an office icon. Based upon extensive research on the science of sitting, the Aeron office chair has grown to represent the pinnacle of comfort and support.
The first of its kind, the Herman Miller® Aeron office chair was designed to allow airflow between the chair and the user. This eliminated the problem of built up heat and humidity often caused by prolonged periods of sitting. Specifically modeled to mimic human posture, the Herman Miller® Aeron office chair provides ergonomic comfort and support with adjustable pads that secure and stabilize both the back and pelvis.
If you're looking to outfit your office with the iconic Herman Miller® Aeron, contact us today to learn more about our office seating options.
Durable, reliable, and modern, Herman Miller® Ethospace workstations adapt to any workspace with simple elegance. Built to last, the sturdy steel frame of Herman Miller® Ethospace workstations leave a lasting impression that can be customized with your choice of tiling treatments. Today, Ethospace workstations are available in a wide variety of styles, and can even be modified to open and close, depending upon the floor plan.
Designed for technology, Ethospace workstations effectively organize cables and cords to eliminate the tangle and hassle. You can slip cords between the steel frame and tiles to keep them out of sight and out of reach. If you ever need to reconfigure your workstation, you can easily remove the tiles to reorganize any wire or cables without disturbing your power or data.
To learn more about the various Ethospace workstation solutions offered at Davies Office, contact us so that we can get back to you.
If you have Herman Miller workstations that you no longer need, contact us first so we can talk about your options.  If all else fails, here are some helpful disassembly instructions on how you can break the panels down and recycle them instead of disposing of them: HM Ethospace Disassembly Instructions  HM AO2 Disassembly Instructions