The year 2020 has been quite a whirlwind with the COVID-19 pandemic effecting everyone's life in very serious ways. Life now looks very different from a mere 12 months ago. 2019 had no social distancing protocols, no stickers on floors indicating where you need to stand or the direction to walk, no facial coverings, and a lot less hand sanitizer.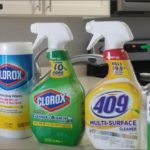 A majority of people have had to transition to working from home, provided that they have the ability to do their job remotely. In response, office buildings have shut down and closed their doors for the foreseeable future.
There are benefits to having more employees working from home, such as the potential decreased real estate expense and fewer locational restraints, but there are also some aspects to be cautious of. Working from home can lead to alienation and loss of a sense of community. A balance of working from home and working in the office would be ideal.
So that leads us to the question: what does the future of offices look like? One thing is for certain, there is no "one size fits all". Each office will have to de-densify their office population in some way by creating rotating shifts or allowing certain employees to work from home at times.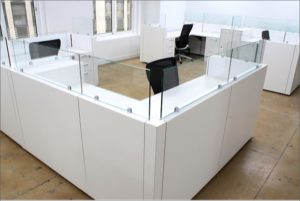 The most evident change in office planning is that offices will be designed with 6-foot user distancing in mind. New stations, and in some cases existing stations, are being designed/redesigned with more physical distance and often with employees back to back, or in such a manner that they don't face each other. Where workstations used to have a focus on acoustics and personalization, future focuses will be on hygiene and safety of the occupants.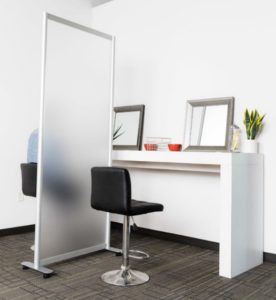 Other solutions include glass health shields for reception/greeting desks or space dividing partitions/furniture. These solutions allow customers who have open office plans to keep their current plan and only add on. While some companies believe taller panels are the solution, dividing partitions are a good alternate that allows for easier maintenance and better cleanability. Space dividing furniture will also allow for one-way direction of travel, further decreasing impediment of the 6-foot distancing employees require.
Post COVID-19 office planning will need to be very creative to fulfill the sense of community and also achieve recent health requirements. If your company is looking for some solutions in this post-pandemic world, Davies Office would love to assist with forming creative solutions specifically for you.