April 3, 2019
Contact:
518.449.2040
How did Davies Office come to be one of the leading remanufacturers in North America? They started out small and worked their way up to make a name for themselves in the remanufacturing industry.
Evan W. Davies, founder of the one-man operation Davies Office Repair, established his business in 1948, which was solely lock repairs and fan repairs for the NY state offices. Evan passed on his trade secrets to his grandson Bill Davies, who enjoyed helping out in his free time. Bill quickly got to know the people in the industry and earned a good working relationship with them.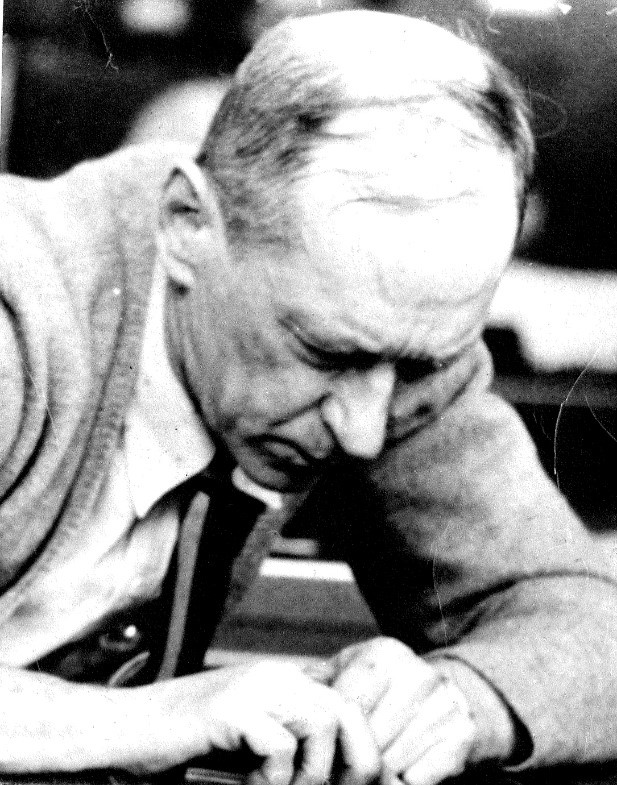 After Bill graduated from college, he dabbled in new office furniture sales for a little over a year before deciding that was not the career path for him. That revelation led him to turn back to his old stomping grounds, the NY state offices, to see if they still needed repairs. It was no longer just locks requiring attention though, because the presence of metal desking components had drastically decreased over the years. This time it was wood that needed maintenance, so he could already see the industry evolving with time. Soon enough a fabric "privacy screen" in between the desks was introduced into office designs. Fast forward a couple more years and companies like General Electric and NY Telephone began requesting those screens be recovered to stay current with ever-changing office trends. Bill gladly volunteered to reupholster those, and this was just the beginning of giving outdated furniture a second chance. He finally found his niche! Straight through the 1970's, Bill and his team would go into the offices after hours, use electrostatic coaters to repaint, reupholster old fabric chairs, and even place new desktops over the old to achieve a more contemporary look.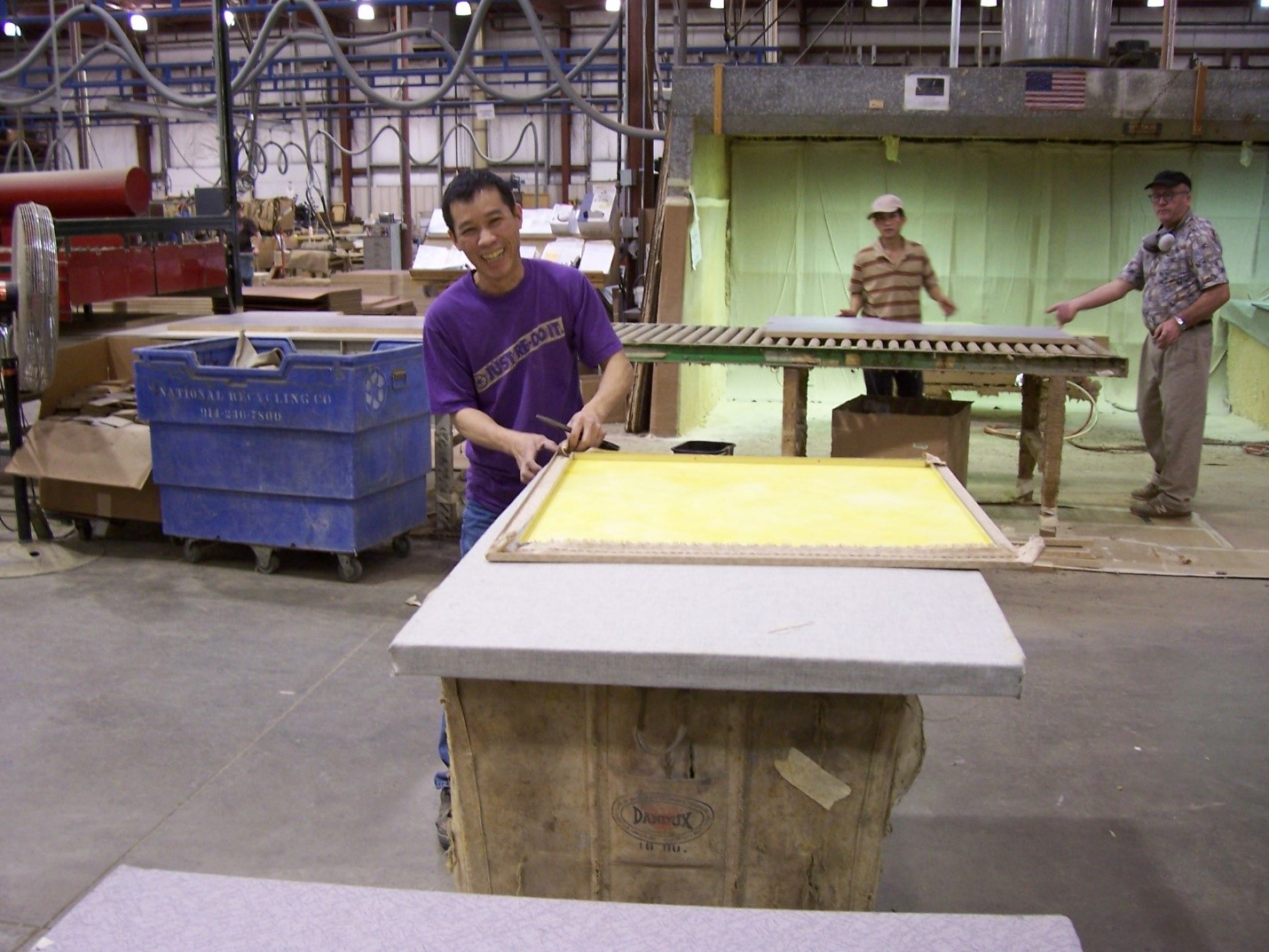 By the mid 1980's, gone were the bulletproof metal desks and traditional wood offices, and in their place stood panel systems and modular laminate furniture. Of course Bill jumped at the opportunity to start re-doing those components as well, but that was a very slow start. Bill and wife Evelyn Davies then set their sights on starting their sustainable office furniture empire­­­. Walt Disney quoted: "making of the new by the re-arranging of the old in a new way." They wanted to keep the good bones of the old furniture the same, but give it a new life.
Now, president of the woman-owned business, Evelyn shares her mission statement with the world: "We care about the success of your projects, so we work hard to find the best solutions to your needs. We do this while keeping sustainability top of mind, because incorporating remanufactured and recycled furniture into new office environments is the right thing to do." Remanufactured furniture is always competing against new furniture so cost efficiency must be factored in, but perhaps more importantly have environmental impact awareness.
Bill strived to gain a better understanding of the environmental benefits of remanufacturing and became a chair of the Remanufacturing Industry Council for two years. The Remanufacturing Industry Council is a group where remanufacturers around the country get together to share ideas about how to save furniture from landfills, as well as getting remanufacturing more readily accepted, and getting furniture on state and national contracts.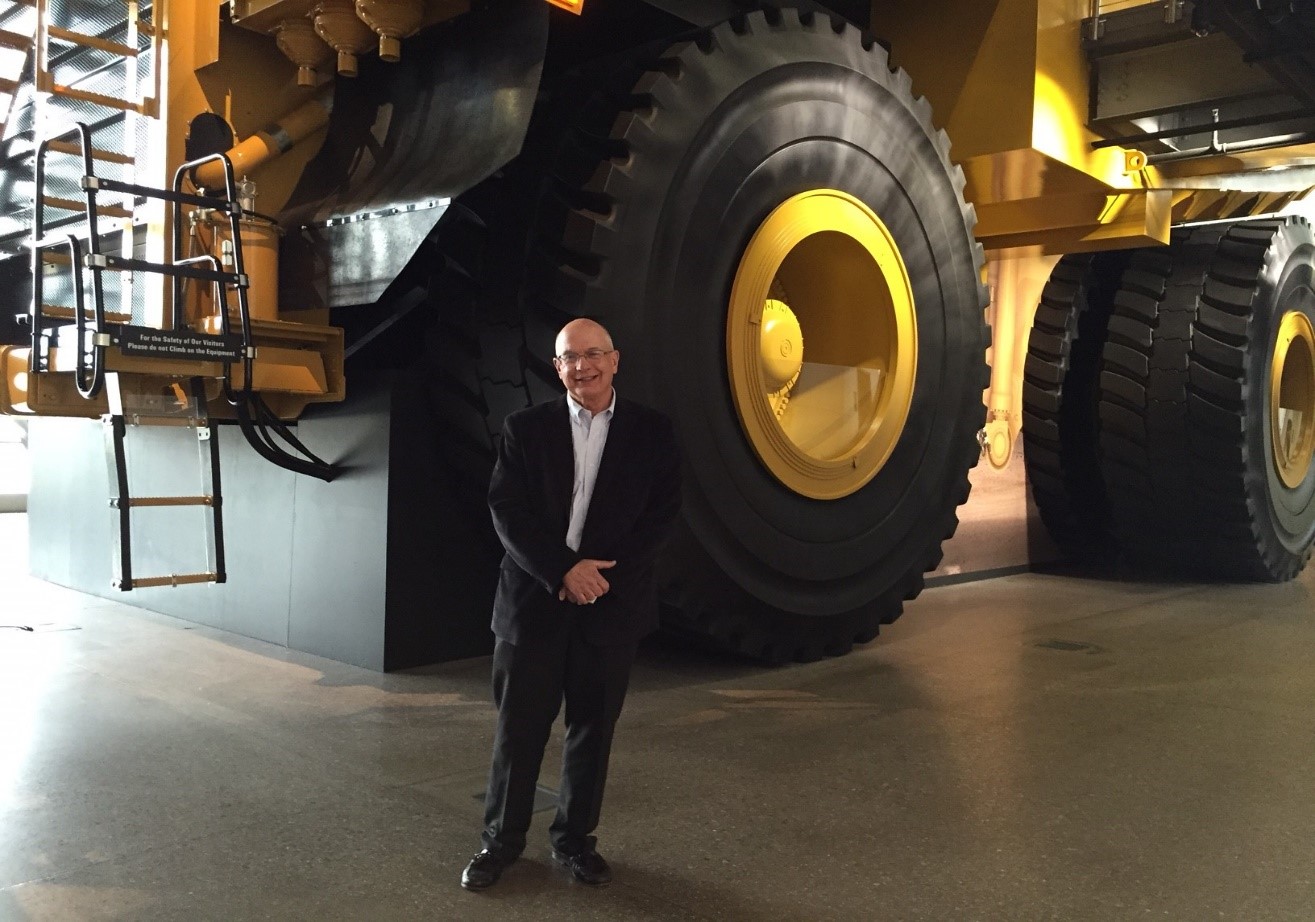 So how are we making an impact in 2019? We have a 300,000 square foot facility in Albany, NY, which consists of a full production line, warehouse, showroom, outlet, office, as well as about 95 trailers holding product ready to be revamped to the Davies standard. Davies has 150 dedicated employees who never stop working to sustain the Davies legacy. Davies actually used to employ more workers, but cut down on intensive manual labor once machines started being more practical—such as table saws, glue drying racks and CNC machines to assist in the remanufacturing process.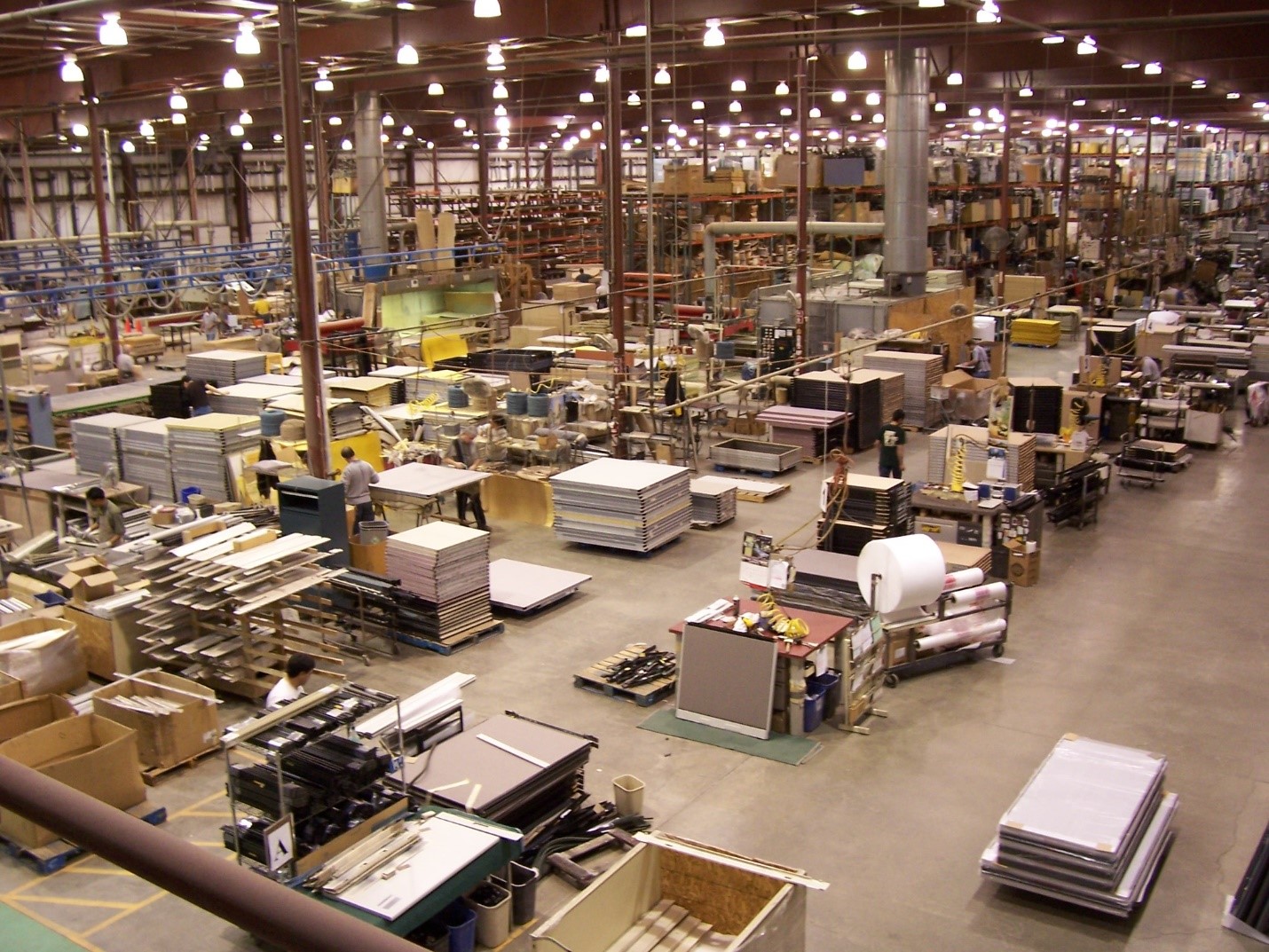 Davies is the only current remanufacturer in North America with Level certifications. Level is to the office space what Leed is to the building construction. Davies has earned the BIFMA E3 Level furniture sustainability standard certification for commercial furniture amongst 9 product lines- Steelcase Answer, Steelcase Avenir, Steelcase 9000, Herman Miller Ethospace, Herman Miller AO2, Haworth Places, Haworth Premise, Haworth Unigroup, and Knoll Morrison.  Through these systems, Davies is creating custom solutions for a better workplace.
The office furniture industry is constantly changing and we need to think outside the box to stay relevant to today's market, so you can be sure Davies Office will continue to adapt in years to come. For more information, please contact us today!