With the recent severe outbreak of the COVID-19 pandemic, it has been instructed that many of us work from home. While that may be the norm for some employees, many of us have to adapt to a whole new way of conducting business. This means getting used to a routine of separating work time from play time, while still under the same roof. A home office is not available to everyone, so here are a few ways you can create the ideal workspace in your own home to promote productivity and stay focused.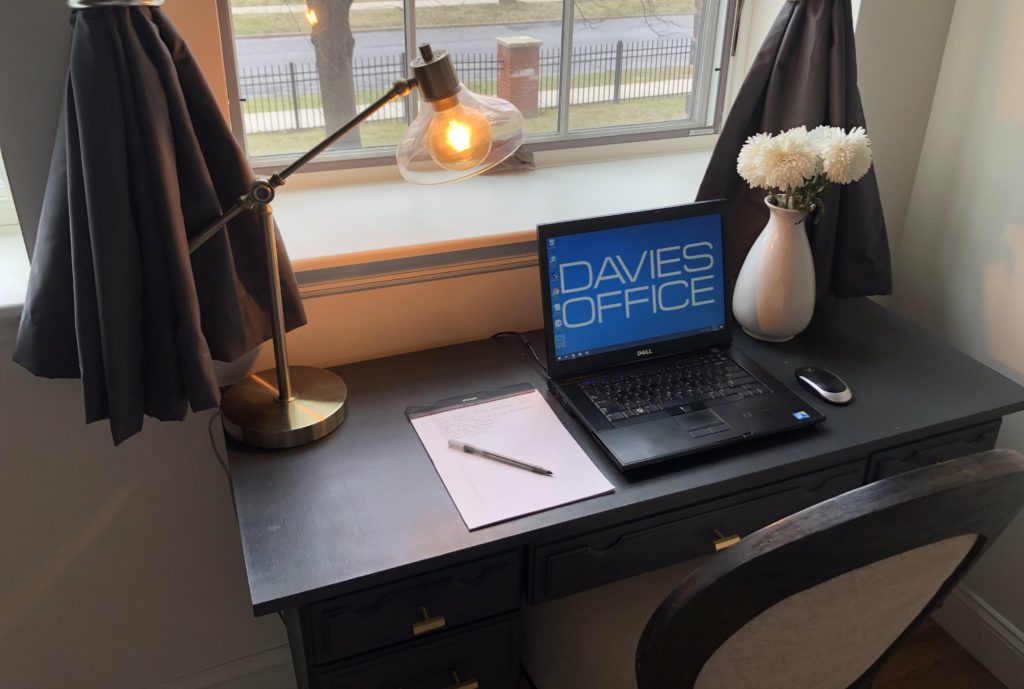 Begin with a dedicated work zone. Even if you don't have a formal home office at your disposal, you need to create a habit of remaining diligent while on the clock. If you settle into the same place every day, such as a kitchen island, or dining room table, it will be easy to associate that spot with getting down to business. If you vary where you sit, it could be easy to encounter distractions. In addition, consistently starting your day and ending your day at the same time aids in keeping a schedule. As tempting as it is, do not turn on the TV or music if you don't usually rely on those outlets during an ordinary work day in the office. In a time of ever-changing circumstances, we need to maintain as much normalcy as we can.
Invest in a comfortable chair. If you normally sit at a desk for 8+ hours during the day, you know the importance of an ergonomic seat. A high quality chair will make your transition smoother, and make you actually want to sit down and work. Make sure it has all the adjustments and mechanisms that you are used to so your focus can be on your business practices not your aching joints. It is helpful to take frequent breaks to stretch and relieve stiffness. If you are accustomed to a height adjustable desk in your office, you could create a makeshift standing desk, by placing your laptop on a stack of books, or a stool. Davies Office has sit stand bases available if you are looking for a more permanent solution in your home office. Make sure to also wear comfortable shoes or use an anti-fatigue mat so as to not put further stress on your body, during this already stressful time.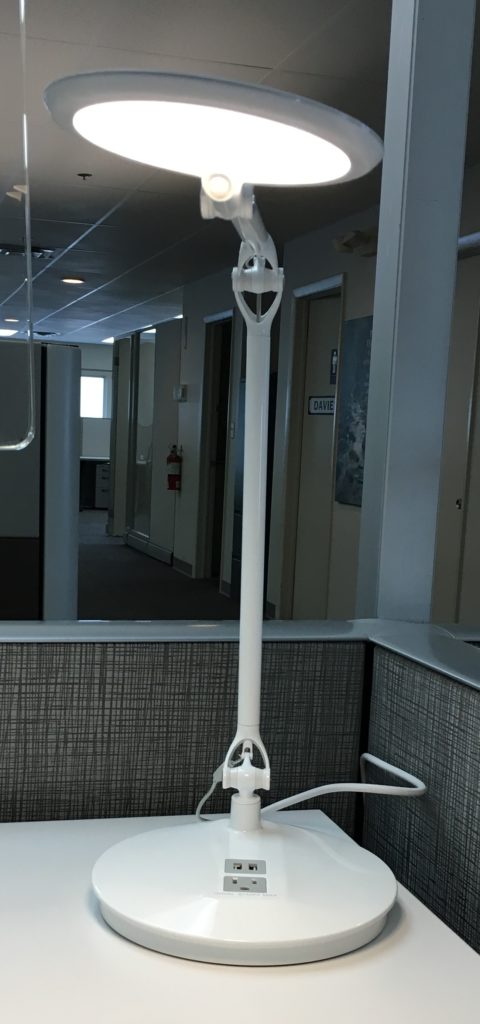 Ensure the lighting in your space is sufficient so you aren't straining your eyes or there isn't glare on your task. There are countless desktop task lights out there, some with adjustable color temperature, adjustable brightness levels and even with occupancy sensors so they turn off automatically when not in use. Perhaps position yourself near a window to allow the natural light to boost your mood. It also helps to have a few house plants in your proximity because plants release oxygen which can assist your breathing. Furthermore, it doesn't hurt if you have an essential oil diffuser nearby to help purify the air and get you thinking clearly.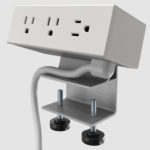 Purchase a one-stop-shop power unit for all your electronics. This can clip right onto your worksurface edge and provide convenient outlet charging capabilities for your laptop, phone, tablet and more. Then it is only one cord down to the wall outlet, which eliminates the look of spaghetti cords going every which way. An organized workspace can allow for better concentration on your work, and having all your gadgets plugged into one source can help keep devices from getting lost amongst your paperwork.
Most importantly, keep a positive attitude! This one applies for working in the office too, and even life in general, but especially during this time of uncertainty. There are a lot of things out of our control at the moment, but if you keep a smile on your face and take a moment to be thankful for the good things around you, you'll learn to love your new work-from-home situation.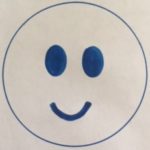 We are all in this together and while some areas of the world have more strict mandates on day-to-day business procedures, we can all do our part by social distancing, staying hydrated, and practicing healthy hygiene habits to the best of our ability. While we are feeling fortunate to have the ability to work from home, I'm sure we are all looking forward to the day we get back into the office and see our co-workers again! Davies Office is a family-owned business, but everyone at the company is like family too!