In the United States and around the world, companies and technologies are working to make the change towards greener solutions faster than ever before. Many companies are now trying to implement circularity into their business models with varying success. Davies is proud to say that we are ahead of the curve to not only design circularity into our business models, but to make it our business model. Making the transition to a circular economy is easier than you think! Click here to learn more about the circular economy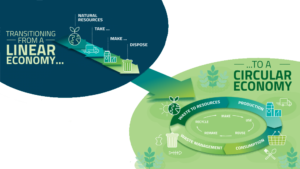 For over 70 years, Davies has been at the forefront of the sustainability movement. This passion for sustainable solutions has allowed us to be among the first members of the US Green Building Council™. The only listed remanufacturer of BIFMA (the Business and Institutional Furniture Manufacturer's Association). A founding member of RIC (Remanufacturing Industries Council) which wrote the ANSI Standard of Remanufacturing. A founding member of the Remade Institute and the subject of RIT's (Rochester Institute of Technology) environmental impact of remanufacturing case study. We also have 9 LEVEL® 2 certified product lines that can help companies earn LEED credits. Davies was honored with an ACE Award at the 2019 RIC-RIT World Remanufacturing Conference and in 2011, we were one of only three companies to receive Greenbuild's prestigious Leadership Award for excellence in sustainability. Most recently we kicked off 2021 by being listed as one of BuildingGreen's top 10 products for taking steps to reduce the environmental impacts of greenhouse gases, sequestering carbon, conserving energy and resources, and reducing emissions.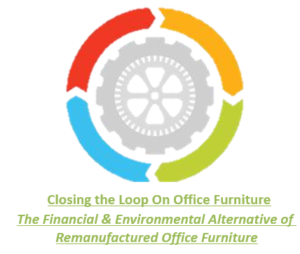 Sustainability has always been, and will always be crucial to our mission because we recognize the harmful environmental impacts that products can have on the environment over their life cycle. We strive to keep our product capable of achieving as many reincarnations as possible through the remanufacturing process.
Understanding this important – and often overlooked –waste stream is huge, and we're happy to see more companies making proactive efforts when outfitting or redesigning office locations in favor of a more sustainable solution. We offer companies an opportunity to demonstrate real corporate social responsibility, by supporting the community and the planet – when companies make decisions like this it's a win for people, and for the planet. We have created a CEU course about the furniture waste cycle because we believe in educating  companies/individuals about this unnecessary waste so we can help minimize waste and maximize what products already exist.
For more information and innovative solutions for your upcoming office decommissions and redesign, contact us and turn your surplus office furniture and equipment into a win-win business strategy that benefits your team, your community, and the greater environment. Curious how other businesses have benefited from working with Davies? Click here to view our case studies.