Did you know it's Plastic Free July? Plastic free July is an initiative of the Plastic Free Foundation that allows us to work towards our vision of seeing a world free of plastic waste. First beginning back in 2011, the award-winning Plastic Free July campaign is the result of years of hard work and dedication to ridding the world of single-use plastic.
This challenge has become one of the world's biggest environmental movements. It's amazing to reflect on the rapid worldwide uptake of the challenge, with people making positive changes in their own lives and in their communities, schools, and workplaces. It inspires real impact and continues to influence businesses and governments to make systemic changes.
Plastic Free July works by:
Empowering and supporting individuals, communities, and workplaces to make conscious changes.
Sharing positive stories of solutions and impact to engage a wide audience and influence change. People act when they have a remodel.
Driving systemic change through a groundswell of community and corporate action.
Here at Davies, we try to reduce plastic waste on a daily basis by choosing to refuse single-use plastics as often as we can. For example, in our corporate office we have an employee kitchen. This kitchen is a "kitchen away from home" being fully stocked with washable items like metal silverware, real mugs, a reusable water-filter pitcher and much more. Having this kitchen available to employees not only encourages everyone to ditch the single-use plastic-ware and disposable cups that the local fast food joint has to offer, it encourages employees to bring lunch and hangout with their coworkers, fostering a healthy coworker community.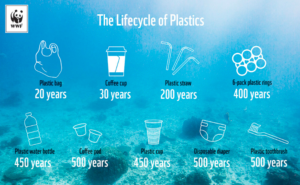 Last year, as the global pandemic made its impact, unique challenges arose for the Plastic Free July movement. However, participants, businesses and communities rose to the occasion. COVID affected our daily lives in unprecedented ways, causing worldwide disruption. Restaurants offered take out options at unprecedented levels in disposable packaging, and the demand for single-use personal protection equipment (PPE) grew faster than anyone could have forecasted. Despite all of the world's hardships in 2020, participants, organizations, and the media all wanted to know how to continue reducing plastic waste. Many people dealt positively with the uncertainty of the pandemic by focusing on activities that gave them back some control. Some of these changes had a positive effect on reducing single-use plastic, even if that wasn't the original intention. People shopped less and were more resourceful. Getting back to the basics reduced many of the layers of plastic that many convenience purchases are known for.
"Plastic production is set to almost quadruple by 2050 – we can't recycle our way out of this problem. To create a world without plastic waste we need to turn off the tap, not mop the floor."- Rebecca Prince-Ruiz, Plastic Free July Founder
We've become aware of the limitations of waste management systems and recycling challenges, with only 9% of all plastic ever produced having been recycled. Which leaves 91% of all plastic in landfill or the environment. Plastic Free July invites people to be part of the solution. The result? A global movement with an estimated 326 million participants worldwide choosing to refuse single-use plastic. And it's no accident that the campaign is having a significant impact. As participants make positive changes and realize the benefits of reducing plastic waste, many take the challenge into their communities. Participating businesses leverage the challenge to review single-use plastics used in their operations, seek more sustainable alternatives, put pressure on suppliers and create demand for plastic-free alternatives.
Being part of a change for the better is rewarding and contagious for consumers and businesses. Small changes add up. In 2020, amidst a global pandemic, participants avoided using 904 million kg of plastic waste. Across the world, as jurisdictions develop waste reduction targets and plans to tackle this crisis, it's clear there is no single solution. Changes in packaging, bans, clean-ups, improved waste management and better recycling infrastructure are all important, however, moving to a circular economy requires us to address our wastefulness and rethink our use of resource.
Davies has been employing a circular economy method to our production since our beginnings over 70 years ago, sustainability has always been, and will always be crucial to our mission because we recognize the harmful environmental impacts that products can have on the environment over their life cycle. We invite you to be a part of the solution with us.