LEVEL is the trusted furniture sustainability certification program created to provide a comprehensive and transparent means to confidently source responsibly manufactured products. Not just anyone can obtain this certification, the LEVEL mark demonstrates that the product, the manufacturing facility, and the company responsible for the product brand, have all achieved the necessary sustainability requirements. Each product, evaluated by third-party certifiers, is carefully measured against the multi-attribute criteria defined in the ANSI/BIFMA e3 Furniture Sustainability Standard and listed in an industry-wide public product registry.
Developed with American National Standards Institute (ANSI) oversight in mind, LEVEL® functions in ways the usual proprietary standards do not. The ANSI process requires full transparency, open and balanced participation in the standard's creation, and a consensus-based approach to dealing with all issues related to the standard. Additionally, LEVEL certification assures that an accredited third-party has verified a specific product's conformance to said standards.
Overall, LEVEL® is a unique evaluation and certification system for environmentally preferable and socially responsible office furniture. The LEVEL® program addresses criteria across corporate, facility and product impacts in a way that few other certifications do by studying th environmental, health & wellness and overall social impacts while including third party verification. Choosing to use LEVEL certified products can help gain LEED credits and help support your corporate ESG goals.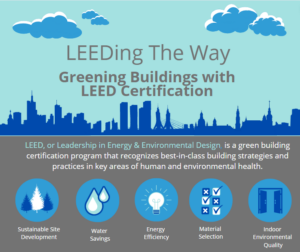 Who is BIFMA?
BIFMA is the Business and Institutional Furniture Manufacturers Association that is a not-for-profit trade association for business and institutional furniture manufacturers. Since 1973, BIFMA's role has been to sponsor the development and refining of current and future standards, educate on their importance and application, and translate their necessary complexity into more easily understood and implemented formats. They also monitor the state of the industry, serve as a forum for member cooperation and collaboration, interact with international counterparts, and advocate for regulatory conditions that foster value and innovation.
Davies Office is proud to say that all 9 of our remanufactured lines are BIFMA LEVEL 2 Certified!  Now more than ever, upgrading your space with sustainably remanufactured furniture has significant benefits for your business — saving money, skirting supply chain holdups, and supporting a positive impact on the environment by decreasing landfill waste. If you'd like to experience the pioneering service that Davies, the largest remanufacturer in the USA, has been providing businesses since 1948, please contact us.
Click here to learn more about our products and services.
Click here to learn more about remanufacturing.