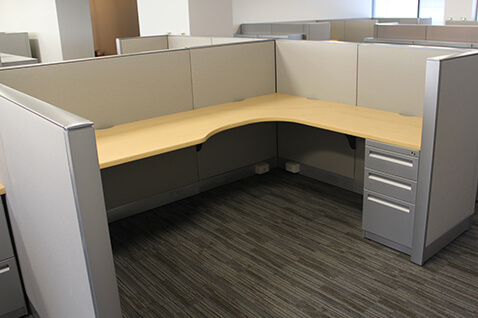 Challenge
Computer Sciences Corporation (CSC), a leader in providing technology-based solutions and services to a global clientele, was having problems of its own: asset management. The company was paying for nationwide warehouse storage of their systems furniture, and they were struggling to manage these existing assets effectively.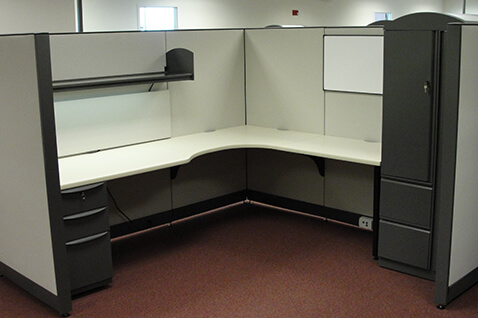 Solution
To help CSC reduce storage costs and benefit from the value of their surplus furniture, Davies recommended its furniture banking and product exchange programs, which give businesses
with surplus office furniture credit toward purchases of used, refurbished or new office furniture. CSC simply deposited its unused furniture with Davies (eliminating CSC's storage and inventory
costs) and, in return, received credit to put toward "like-new" product at a premium discount to support reconfiguration and expansion of their offices nationwide.
Results
CSC senior project manager/real estate Mary Jane Kuehn and North American director
of facilities Mike Weaver both agree—the results were outstanding:
Savings of $1,500,000 per year for warehousing unused furniture
An additional $700,000 savings in warehouse management
Energy savings enough to power 3,172 average American households for one day
Savings of $40,000 per year for furniture inventory and redeployment
346,822 pounds of waste material diverted from landfills
1,005,784 pounds of raw material conserved
CO2 reduction of 211,284 pounds
And in 2011, Davies signed a five-year National Master Service Agreement making the company CSC's preferred furniture vendor nationwide.
The results were outstanding. We were able to close six warehouses, saving us $1.5 million per year. We also saw many environmental benefits as a result of redeploying warehoused furniture. We were so pleased that we signed Davies to a five-year National Master Service Agreement making Davies our preferred furniture vendor nationwide.